Snow in September Virtual Launch
Road Out of Winter is coming
What's the best way to celebrate a debut novel about a young woman marijuana farmer in Appalachia who faces off against a cult leader in an apocalyptic winter?

Party like it's 2020.

Please join me for a free, virtual launch party to celebrate ROAD OUT OF WINTER, a novel that is closer to me than anything I have ever published (so far). This event, on TUESDAY 9/1 at 7pm EST, in partnership with Gramercy Books, will feature:
Original music by Appalachian singer-songwriter Liz Pahl.

Conversation hosted by musician, writer, and artist in Appalachia, Ellee Achten.

Very brief reading of an intense passage by me, I guess.

For the link/password to this free event on
TUESDAY 9/1 at 7pm EST
, please subscribe (free) to this newsletter to receive the info, or email me.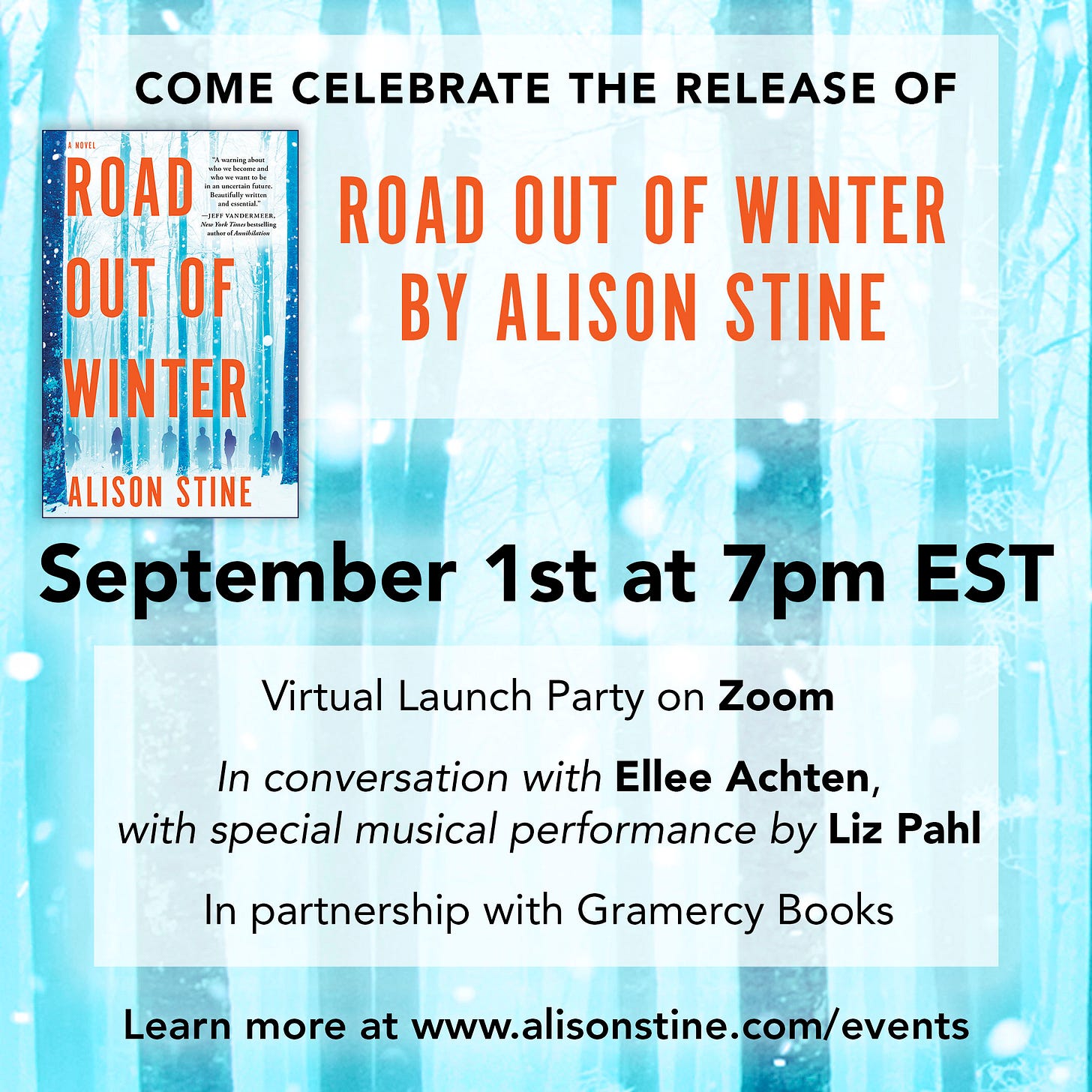 Anyone may join, including your friends and pets! You don't have to have Zoom, you don't need to register, and you don't have to turn your camera on or be on video or anything. You don't have even have to wear something sparkly (or non-PJs), though I probably will.  🙂❄️❄️

To pre-order the book or order the day of the launch, please go to Gramercy Books, an independent bookstore in my home in Ohio, who is partnering with this event, and who will ship the book directly to you. Feel free to ask a question for our conversation in advance below in the comments, or during the event in chat.
I promise you snow.